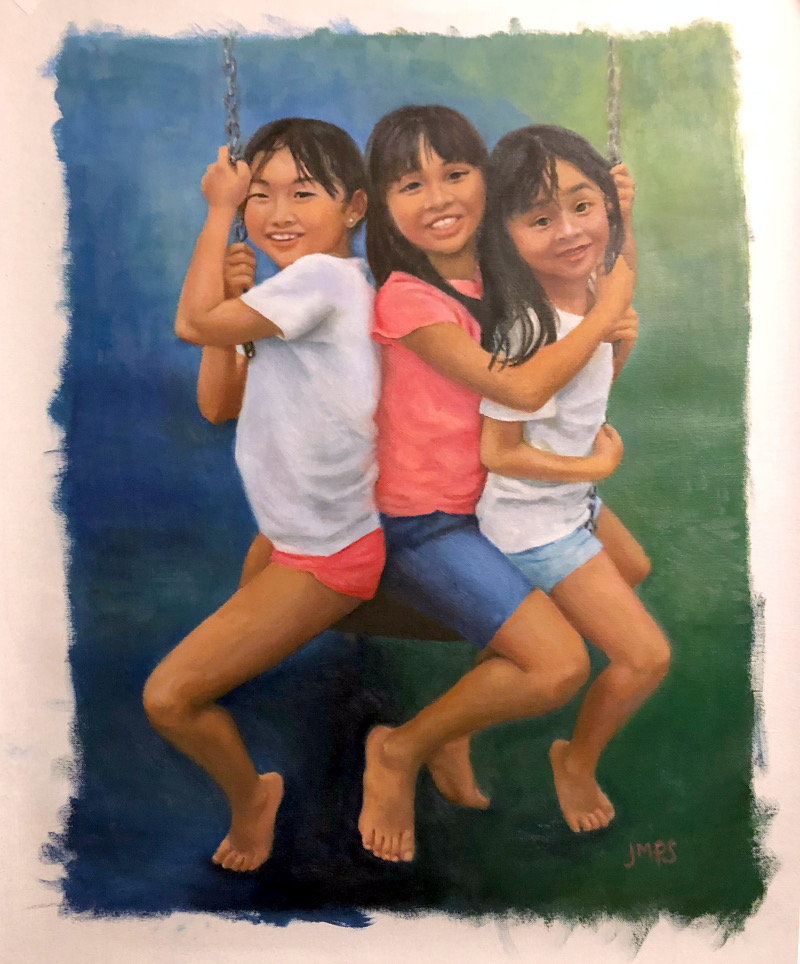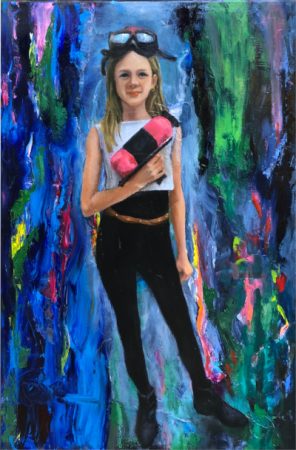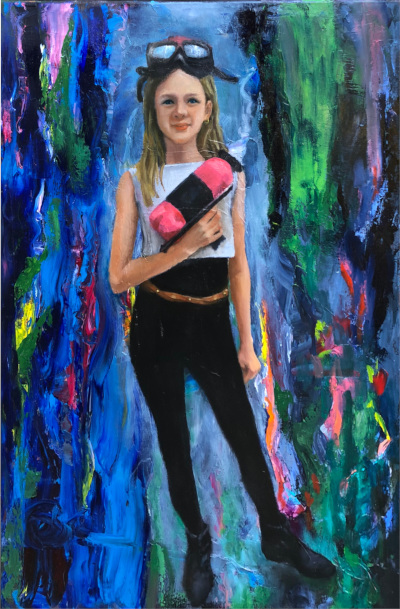 The Portrait Experience
is a rewarding family venture producing an heirloom that captures the heart and soul of loved ones.
Would you like an abstract or themed background? Do you have a 'Dreamer' with specific interests?
Some key considerations are where the portrait will hang (size and color) and do you prefer a formal or an informal look (clothing, photo session, background).
Portrait Fees:
A common size for a no frills head & shoulders portrait is 24″x18″. A single subject portrait of this size averages $700-$900. For quotes fill out the form below.
Pet portraits start at $250 / 8″x10″.
Additional costs are based on the following factors: the number of people or pets in the painting; the intricacy of clothing, jewelry and props, the complexity of the background setting, and the actual size of the canvas. For each additional figure in the same portrait add 60%, pets add 25%. A non-refundable deposit of 50% is required to begin the painting process. Balance due at completion of the commission and acceptance of the client.
The above prices do not include sales tax, framing, shipping/insurance, or travel/lodging expenses.
Interested in getting your legacy painted? To start the conversation and get a quote, fill out the form below.