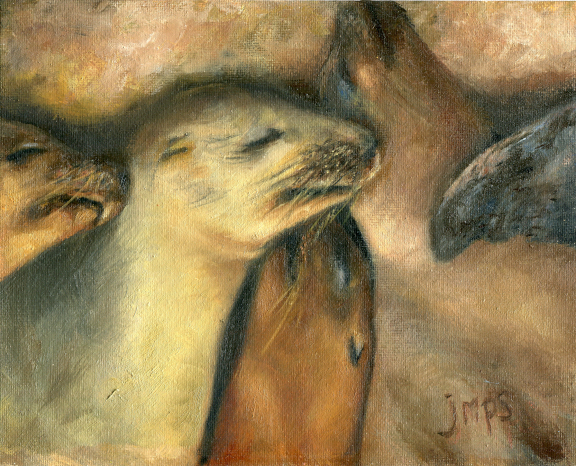 Sea Lions at La Jolla Cove California
These guys are huddled up against the sea wall on a Sunday just before noon. The sky is overcast and the misty atmosphere is perfect for a midday nap.
Oil on panel 8″ x 10″. Two frame choices.
For more about this painting, please contact me.