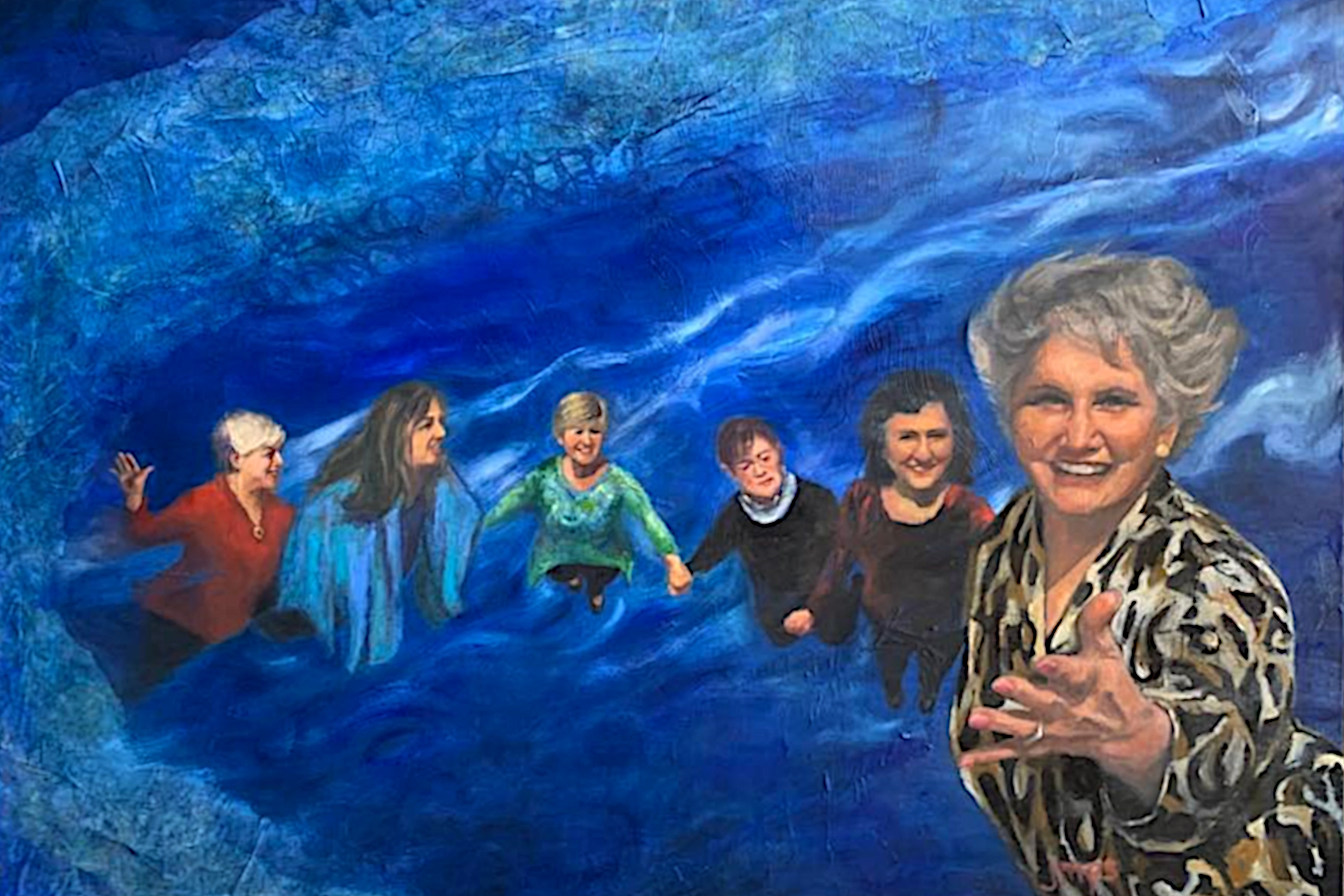 I had a dream.  There were women of God holding hands in unity. They were flying. The one nearest had her hand extended out to the viewer as in an invitation. "Come fly with us!"
In the near distance there were witnesses – the cloud of witnesses. I could hear them praising the One True God and also shouting out encouragement.
The atmosphere was thick with the Presence of the Holy One. There was revelation. There was healing and refreshing. There was anointing and outpouring. There was alignment with Heaven.
"Come fly with us!" The Spirit and the Bride say, "Come!"
30/40″ mixed media & oil on canvas.
Even this canvas is integrated with a history of many layers. One was a collaboration with another artist where we painted on this canvas during a congregational worship time. Soaked in worship. REV 22:17